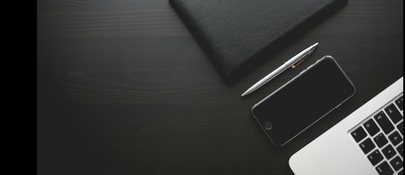 26 Jul

10 steps to start your Digital Business

Today I am giving a workshop on "how to have an EXCITING DIGITAL career" here at Cloud Coworking in Barcelona.

I'll invite the attendees to interact with each other as if it was a group coaching session and they'll leave the workshop understand the first 10 steps they can take to start their own digital business. Simple but effective steps.

1- First, describe your "Perfect Business Future 2 years from now (PBF2)":

– Where do you want to be living?
– What is is that you want to be doing professionally?
– How much would you like to be making?
– What will you be dressed in?
– How many hours will you be working each day?
– Will you have a family to come home to?
– Will you be cooking your meals or eating out?

(the more details you can come up with, the better, so you feel you are there already)

2- Pick a name/logo for your new digital business using http://www.squarespace.com/logo. Use it as your "temporary" new email signature. The name should be aligned with your answers to point #1.

3- Pick a picture for your cover pages (FB, Linkedin, Twitter, Instagram, Pinterest), also aligned with your answers to the point #1. You can use:

4- Use www.canva.com, and add a "Call to Action (CTA)" to that picture with date and time. It could be a free meetup event you will create to share one of your expertises, or a link for the person to subscribe to your newsletter/ebook, etc

5- Find 3 articles you like + 3 companies you admire + 3 public schools or institutions near your house / work that are related to the picture/idea chosen.

6- Transform those 3 articles into 3 different posts and those 3 companies into at least 1 post, so you'll have at least 4 posts to share in your social media .

7- Use www.buffer.com, to schedule your posts once a week

8- Find the contact person to those 3 public institutions and send them an email (or go there in person, if possible) offering to give a free talk as a volunteer on your subject, once a month or once a week if possible. You need to start practicing public speaking, sharing and producing content (pictures and videos for their social media). So this is always a win-win situation.

9- Make a list of the 3 professionals you know and admire enough to go ask for their feedback on this digital business idea you just came up with, your logo, cover page, etc.

10- Write down what could be the 3 NEXT STEPs towards this "PBF2".