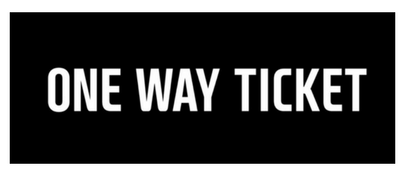 20 Jan

What is a Digital Nomad?

I saw this video today, part of a documentary series, well done by One Way Ticket and decided to use it in my "Free English Class Valencia" , to answer one of the questions that I hear the most nowadays. "What is a digital nomad?". I want them to understand what I did for almost four years.

Every country I live in, I like to offer the community a free event like this, where I share some of my skills and passions to make new local friends and understand more of their culture. It's not easy sometimes for people to understand this lifestyle. You can find more information here about the free meet up project.

According to a recent study by Gallup, 39% of US companies allow their employees to work remotely. A study from Stanford University showed that employees who work remotely have higher productivity than their office based colleagues. Last but not least, a study conducted in 2010 by software company Intuit, claims that by 2020, more than 40% of the US workforce will be so-called contingent workers,. That's more than 60 million people.

These numbers are just a small part of this new movement. People are starting to hit the road to explore the world, meet new people and gain inspiration because they realize the rent they are paying is ridiculous or that there is no reason to live and work in a set location all their lives. In short, people become digital nomads to live in an alternative way, for a while. To pursue happiness with more opportunities, adventure, and feel free.

From my personal experience, moving from country to country, across different continents, cultures and languages, every three months, allows you to reinvent yourself, over and over. And by doing that, you discover who you really are. Because you can only carry so much in your back pack, you discover what you really need to be happy and feel at home, wherever you are. And it's fascinating.

But I don't want to create more illusion around this "digital nomad dream". If interested, make sure you read this article I wrote a few days ago. Have fun and let me know if you need any help!